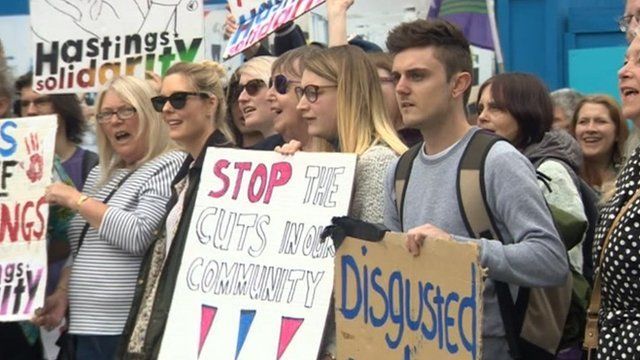 Video
Protesters urge University of Brighton to save Hastings campus
Hundreds of people gathered to protest against possible closure of the University of Brighton's campus in Hastings.
In March, the university announced it had reviewed its operation in the town and found its current model was "not sustainable".
But, a university spokesman said claims the campus would close was misleading and provision "would evolve".
The university students' union disputes this and claims the university is disguising its ambition to exit the town.