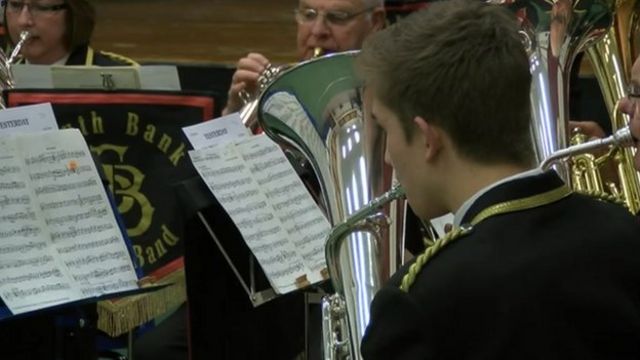 Video
South Bank Brass Band buoyed by membership turnaround
A historic Teesside brass band, which had looked set to break up due to a shortage of members, has seen a transformation in its fortunes.
South Bank Brass Band has been going for 150 years in Middlesbrough but in recent times membership fell from 25 people to 13.
However, over the last 12 months new musicians have been queuing up to join, as Look North's Phil Chapman reports.
Go to next video: Brass band struggling to survive