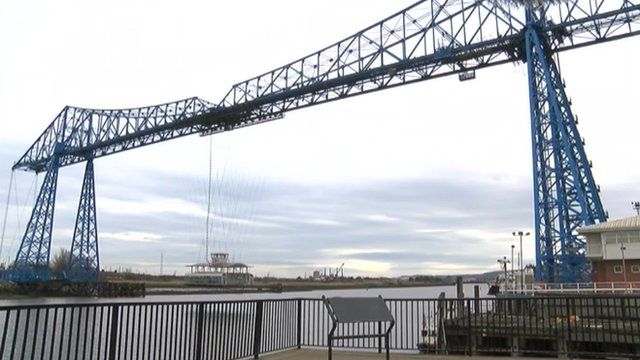 Video
Middlesbrough Transporter Bridge to reopen following revamp
Middlesbrough's Transporter Bridge is to reopen following a £4m revamp.
The 104-year-old structure closed in August 2013 and the refurbishment was expected to last eight months. However, a string of problems meant the reopening date was repeatedly put back.
The bridge reopens on Monday and Middlesbrough Council said for the first four weeks crossings for drivers and foot passengers would be free of charge.
Work on a new lift and visitor centre at the site are expected to be completed by May.