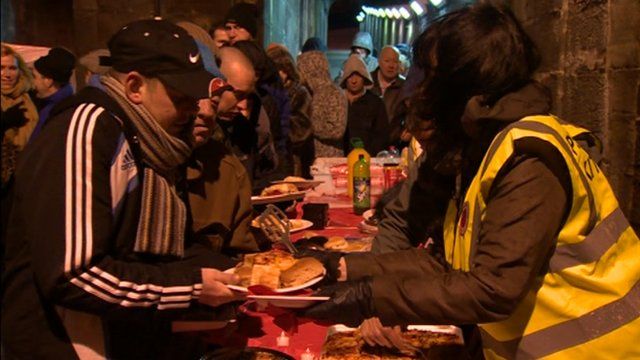 Video
Newcastle volunteers feed the homeless at Christmas
A group of volunteers are bringing some heat to the city's homeless this Christmas.
More than 100 volunteers from the People's Kitchen in Newcastle give up their time to provide friendship and hot food to those living on the streets.
The meals are prepared by chefs from a local department store and served to hundreds of disadvantaged people who are the most vulnerable at this time of year.