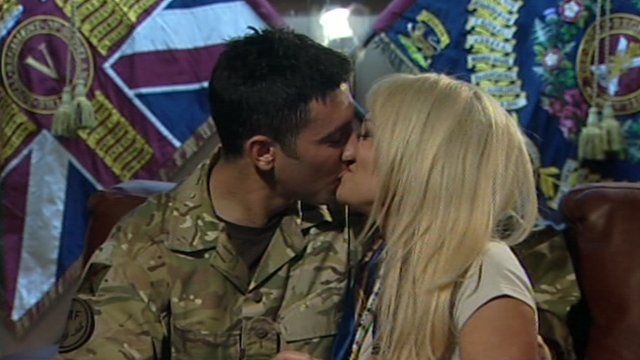 Video
Soldier proposes to girlfriend at Buckingham Palace
A soldier has proposed to his girlfriend at Buckingham Palace, minutes after being awarded a gallantry medal for saving a badly wounded colleague in Afghanistan.
Private Bryan Johnson, 24, from the Royal Regiment of Scotland, was collecting his Military Cross before he went down on one knee to ask partner Kirstie Ward, 21, from Newcastle, to marry him.
The Prince of Wales awarded the soldier for showing selfless courage when he dragged his comrade away from a fire fight and gave him life-saving first aid.