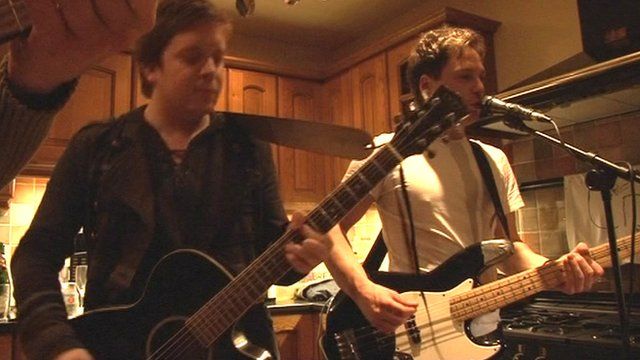 Video
The Soviets' fans raise money for album recording
Fans of a five-piece band from Tyneside have donated money to help fund the band's first album.
Member of The Soviets have been thinking about different ways to raise money to fund their recording sessions.
To raise more money, the band held a gig in a fan's living room which attracted others from all over the country.
Supporters have also donated money through The Pledge campaign in return for merchandise and guitar lessons.
The album, You Are Not The End Of The World, is hoped to be released by March 2012.