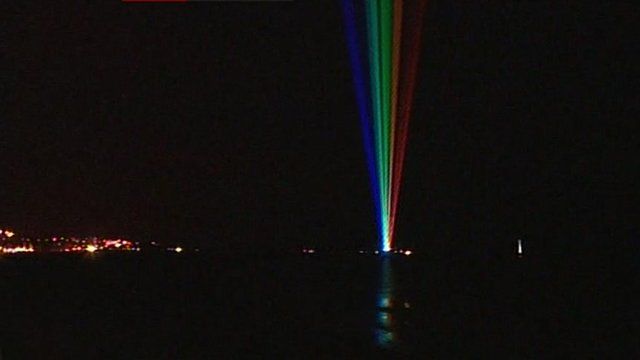 Video
London 2012: Laser art installation lights up Tyneside
A light show designed to herald the 2012 Olympics has been illuminating the Tyneside coast.
American artist Yvette Mattern's Global Rainbow consists of seven parallel beams of coloured laser light designed to be projected across large open sites, particularly densely populated areas.
The show will be repeated over the next five nights.
Peter Harris reported live for BBC Look North.