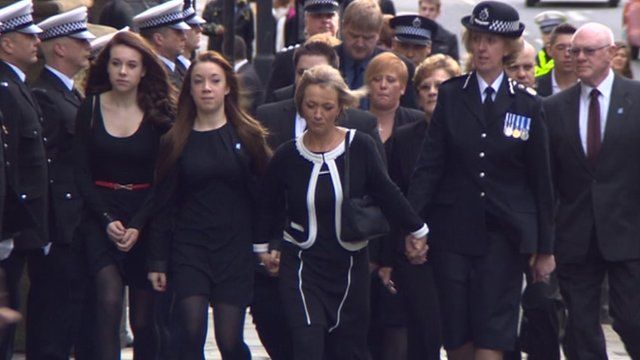 Video
PC David Rathband's widow at police memorial service
The widow of PC David Rathband was joined by hundreds of mourners at a memorial service to remember the life of the former police officer.
Kath Rathband attended the service at St Nicholas Cathedral in Newcastle with her children Ashley, 19, and Mia, 13.
She was embraced by chief constable Sue Sim before the pair walked hand-in-hand past an honour guard of more than 70 uniformed officers.
The service was organised by Northumbria Police.