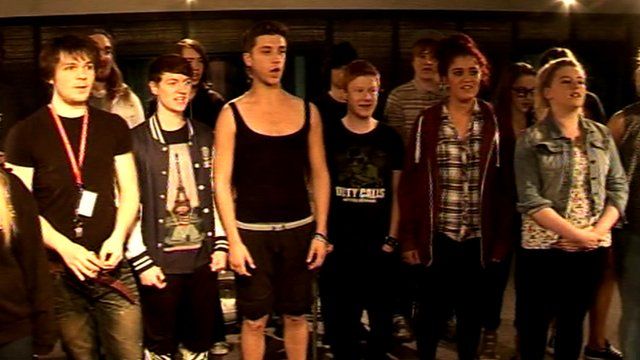 Video
Blaydon Races anthem rewritten for 150th anniversary
A new version of the classic Geordie anthem The Blaydon Races has been written by people from across the north-east of England.
Walker-born singer-songwriter Pete Scott appealed for help to rewrite the six verses of the song to celebrate its 150th anniversary on Saturday.
Mr Scott said the ideas he received were "fantastic".
Written by George Ridley, the original song tells the story of a mad-cap journey to the event on 9 June, 1862.