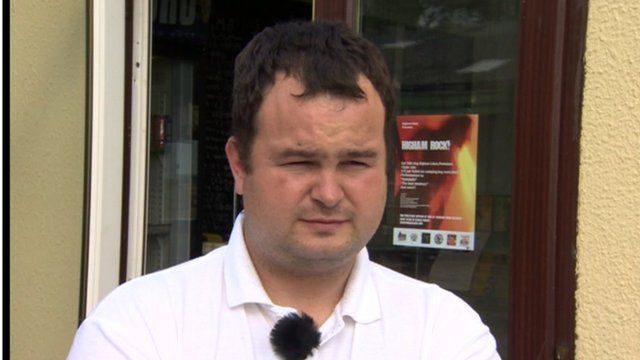 Video
Son 'haunted' by mother's murder
The son of murder victim Jacqui Grant said he is haunted by his mother's violent death.
Ms Grant was strangled by her lover Stephen Streener who then set fire to their bed to conceal evidence.
Her son Rob Grant, who was accused in court of hiring a hit man to kill his mother, tells Look North's Jeff Brown he found it hard to make sense of the death.
Streener was jailed for a minimum of 18 years. Read More: Burning bed lover murderer jailed