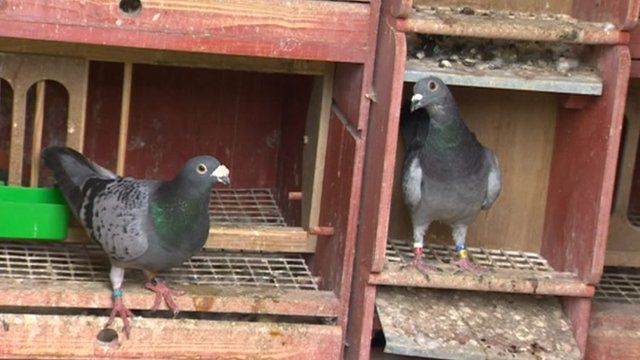 Video
Hundreds of racing pigeons disappear in North East
An area of sky above the North East is being dubbed "the Bermuda Triangle" after hundreds of racing pigeons vanished.
More than 230 homing pigeons were released in Thirsk, North Yorkshire, with an end destination of Galashiels in Scotland, but only 13 arrived.
Now some North East pigeon fanciers say they will no longer send their birds on this route because of the large proportion of pigeons which have gone missing.
A variety of reasons for this series of disappearances have been touted - some say it is to do with "unusually high levels of solar activity distorting magnetic fields" and some say it is because of unseasonal rainfall which has confused the birds.