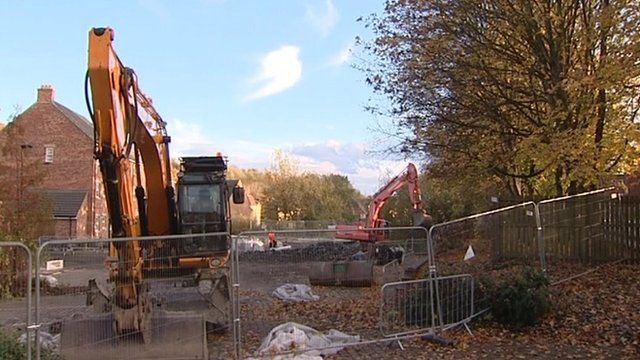 Video
Newburn flood-damaged flats: Culvert investigation begins
Workers will go inside a collapsed culvert to investigate how a block of flats was left close to collapse after flooding in Newcastle.
Floodwater gouged out the ground beneath Spencer Court, Newburn, on 25 September, exposing the piles holding it up and damaging foundations.
The flats have now been demolished, allowing workers and machinery safe access to the open section of culvert.
It is hoped investigations will find what caused the problem.