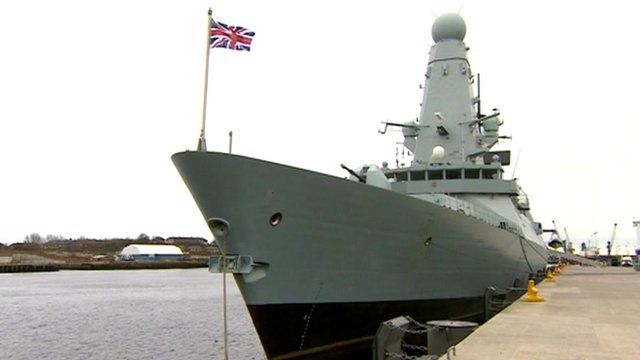 Video
HMS Dauntless arrives on the River Tyne
HMS Dauntless has arrived on the River Tyne and will be opened up to the public.
The 152m long vessel joined the Royal Navy fleet in November 2010 and is visiting Newcastle, her affiliated city.
The public will get the chance to have a look around on Sunday when there will also be a parade.
The Royal Navy had to apologise after hundreds of visitors were turned away from an open day in Great Yarmouth after the event was "hugely oversubscribed".