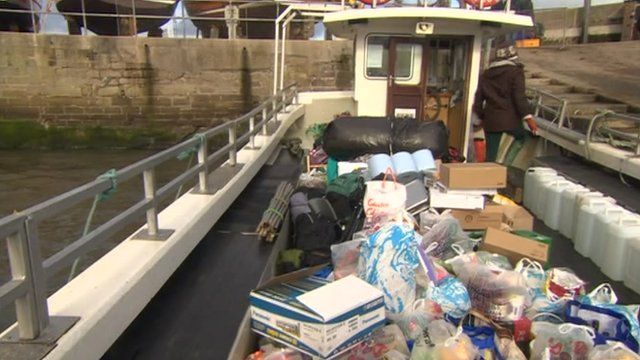 Video
Farne Islands wardens set off for annual stay
Sir David Attenborough said there were very few places on earth he would rather be than Northumberland's Farne Islands in Spring.
They will soon be home to tens of thousands of breeding seabirds and seals.
But this spring they will also be home to a cargo ship, the MV Danio, which has run aground loaded with timber, causing alarm among conservationists.
An attempt to refloat the ship is planned while wardens from the National Trust, which owns the islands, are due to set off for their annual stay on the islands.
Chief Reporter Chris Stewart joined them.