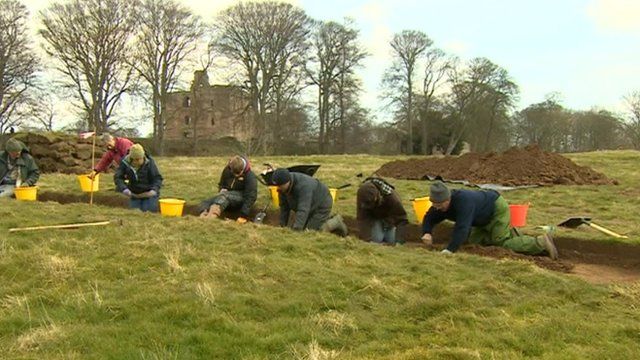 Video
'Important' find unearthed at Battle of Flodden site
Volunteers in Northumberland excavating the site of the Battle of Flodden have unearthed what they believe is King James IV's livery badge.
The Battle of Flodden was fought on 9 September 1513 between the Scots and the English and took the lives of about 10,000 people, including that of the King himself.
Now, 500 years later, excavators have discovered an "important" artefact which they believe is a livery badge of King James.
This year is the 500th anniversary of the battle.