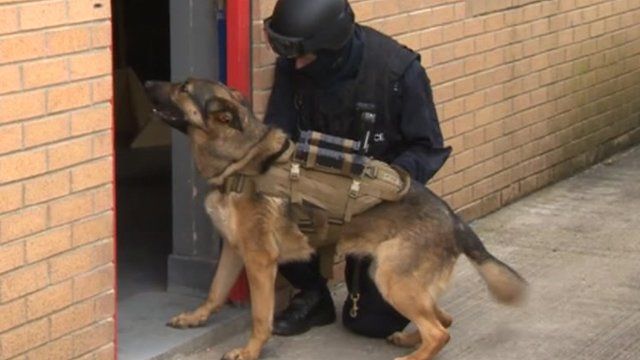 Video
Back cameras aid dog crime-fighters
Durham Police has helped develop a back-mounted camera for its dogs involved in sniffing out drugs or attending firearm incidents.
Although the force's dogs have worn cameras on their heads for more than 20 years, handler Dave Robinson said the new equipment gave a more precise view.
And the dogs cannot try to pull them off when they get bored, he added.
Look North's Stephanie Cleasby met Elvis the search dog to see the cameras in action.