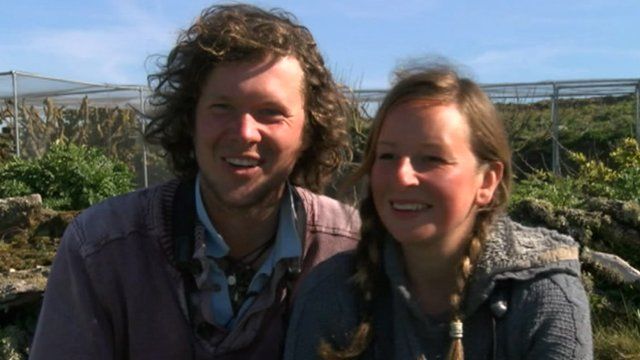 Video
North East couple move to Skokholm island
A couple from the north-east of England now call a large rock off the Pembrokeshire coast 'home'.
Giselle Eagle, from Cramlington, Northumberland, and Richard Brown, from Northallerton, North Yorkshire, are the new wardens of Skokholm island, which was set up as Britain's first bird observatory in 1933.
The small island off the south west Pembrokeshire coast in Wales has also re-opened to visitors.