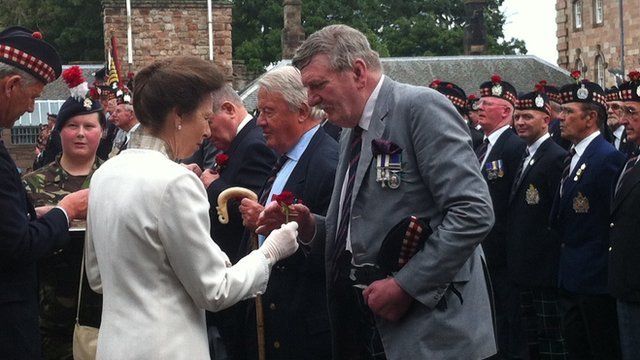 Video
Princess Anne ends era for Kings Own Scottish Borderers
Every year, the Kings Own Scottish Borderers observe a precious tradition.
Their forbears picked red roses for their caps as they marched to the battle of Minden in Germany more than 250 years ago, and ever since then the flower has been part of their tradition.
Princess Anne, patron of the regiment's veteran's Association, was in Berwick-upon-Tweed to hand out roses to the comrades.
But it was an honour tinged with sadness - the Borderers were amalgamated into the Royal Regiment of Scotland in 2006.
From the old barrack square, the colours paraded for the last time, and after the occasion their flags and colours are to go into Berwick Museum, as Gerry Jackson reports.