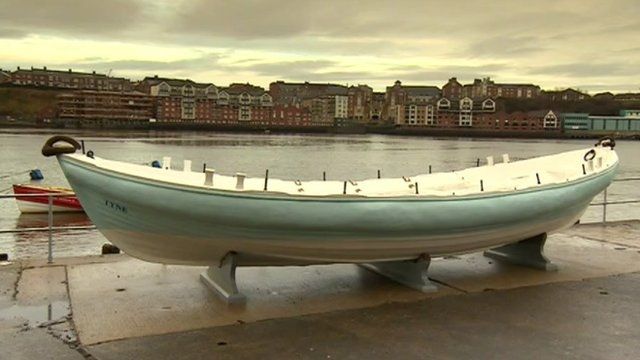 Video
Historic and modern lifeboats meet on River Tyne
One of the oldest lifeboats in the world has been visited by one of the most modern on the River Tyne.
The Grade II listed lifeboat, known as The Tyne, was visited by Tynemouth lifeboat when it crossed the river to South Shields.
A team of 30 volunteers have spent five months restoring the vessel which was built in 1833 and was used to save more than 1,000 lives in its 60 years of service.
It will return to its permanent home at the town's Pier Parade in March.