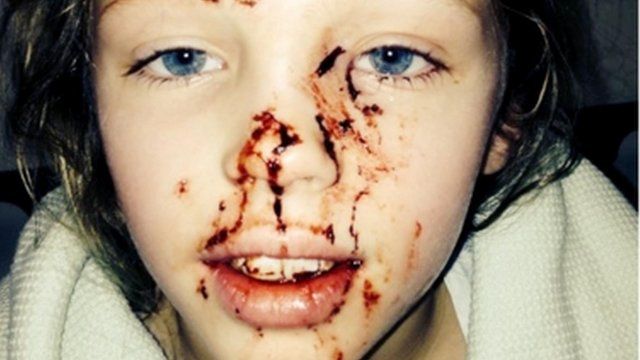 Video
Abbie Keers, 9, recalls beer bottle attack in Stanley
A nine-year-old girl has spoken of the moment a beer bottle was thrown at the car she was travelling in, leaving her scarred.
Abbie Keers, from County Durham, was a front seat passenger in her grandmother's Fiat Punto when the bottle cam crashing through the side window, showering her in glass.
She underwent emergency surgery to remove glass fragments from her face after the Valentine's Day attack.
Police have praised the youngster, who took part in a gymnastic competition two days after the surgery, for the way she has handled the incident.
No-one has yet been arrested.
She spoke to Look North's Chris Stewart.