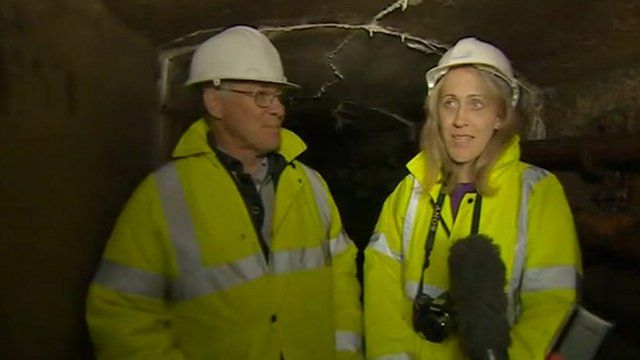 Video
Roker Pier family revisit North East landmark
He built one of our most famous landmarks in the North East and when it was done he created a tribute to his children.
Henry Wake, the man behind Sunderland's Roker Pier - dating back to the 1880s - placed plaques and mementoes in a tunnel underneath to immortalise them.
Great great granddaughter Carmen Higgs and other family members flew in from Australia for the first time to follow in the footsteps of their ancestors on a visit to the tunnel. Reporter Peter Harris met them.