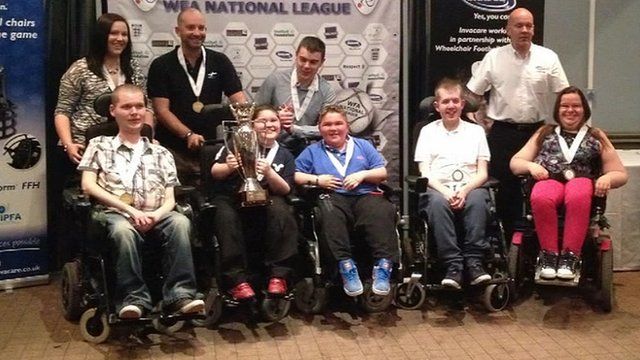 Video
Thieves steal team's wheelchairs
A group of disabled footballers from North Tyneside have been left devastated after thieves stole their van from a hotel car park in Nottingham.
Adapted wheelchairs belonging to four of the players from the Northern Thunder team were taken along with thousands of pounds of specialist equipment.
The van was stolen whilst the team were staying in a hotel after playing their final match of the season.
As Look North's Julie Smith reports, police are investigating the theft.