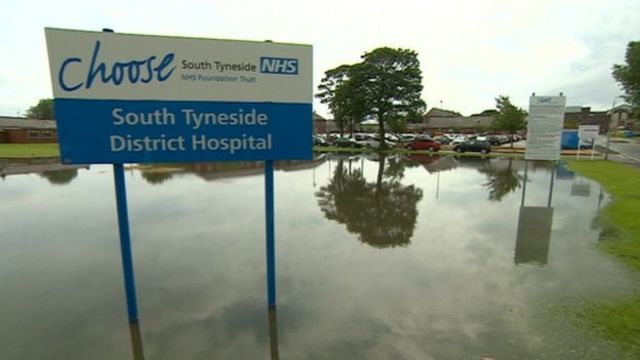 Video
Clean-up after floods cause chaos across North East
Flash-flooding caused chaos across parts of the North East earlier.
Heavy rain affected roads and public services - forcing the closure of a South Shields' school and a hospital's Accident & Emergency department.
Some roads in Tyneside, County Durham and Teesside were closed for a time, while a house in Hebburn suffered damage to its roof when it was struck by lightning.
Go to next video: Flood-hit Muchelney, then and now