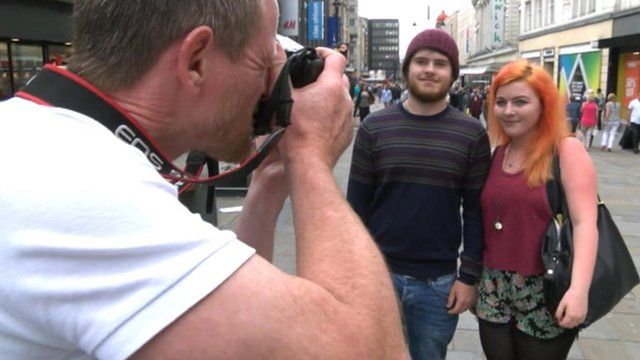 Video
Newcastle photographers snap city life
Two Newcastle photographers are trying to capture the essence of their home city through the people who live there.
They are creating an online database of hundreds of portraits of total strangers, taken on the street, together with quotes and short stories from the people they have met.
Humans of Newcastle taps into a worldwide street photography movement which started in New York.
Go to next video: My secret life as a street photographer