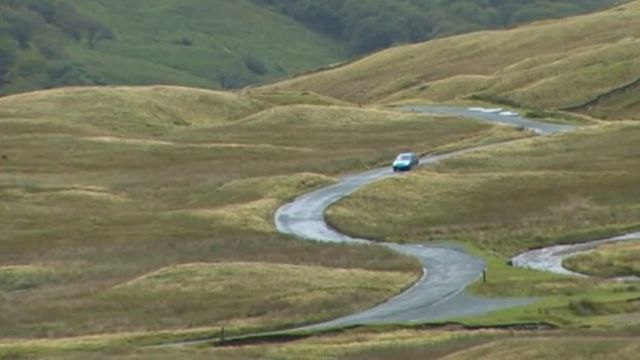 Video
Fears voiced over plan to raise Lake District speed limit
A plan to raise the speed limit on one of the Lake District's most picturesque roads has met with anger from some local people.
The route, winding its way along the edge of Derwentwater and into the Borrowdale valley, currently has a 40mph limit.
Opponents of an increase to 60mph say the move would be dangerous because of the tight and twisty bends.
Cumbria County Council said it was looking at speed limits on rural roads across the county and would listen to people's views as part of a consultation exercise.
Go to next video: Manchester introduces 20 mph zones