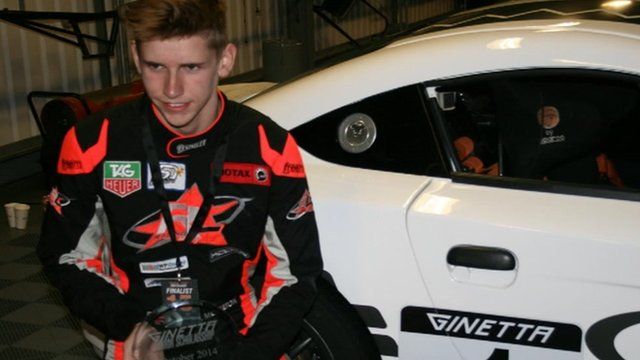 Video
Boy racer geared up for challenge
A teenager who dreams of becoming a professional racing driver has taken a big step towards his goal.
Stuart Middleton, who has Asperger's Syndrome, has won the 2015 Ginetta Junior Scholarship.
The 15-year-old, of Northumberland, has been kart racing at championship level, but the scholarship means he will be taking a step up racing two-seaters for a full season - all expenses paid.