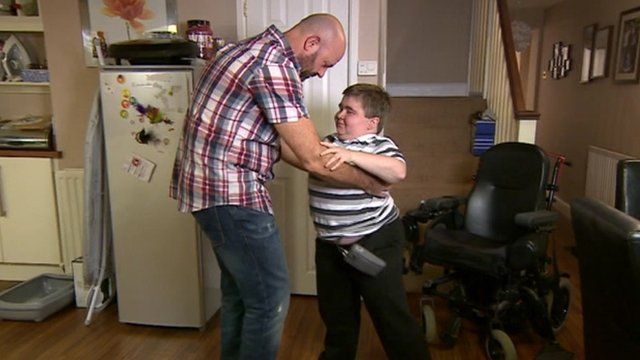 Video
Muscular dystrophy research centre opens in Newcastle
A new centre for research into a muscle-wasting genetic disease has been officially opened at the Centre for Life in Newcastle.
The John Walton Muscular Dystrophy Research Centre has about 2,500 patients, many of whom are taking part in clinical trials.
Among those is 16-year-old Lee Armstrong, who is more mobile than many at his age.