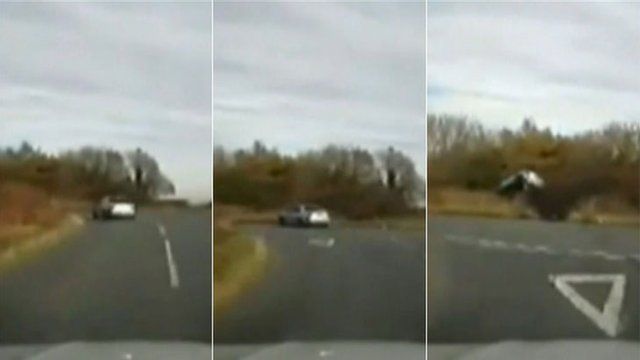 Video
Stanley car-flip hedge smash driver Scott Smith jailed
A banned driver who flipped his car through a hedge after reaching almost 100mph with two passengers inside, one aged four, has been jailed for 12 months.
Scott Tony Smith, from Stanley, County Durham was trying to escape from police when he crashed in October.
The 23-year-old admitted dangerous driving, driving while disqualified and child cruelty and was sentenced earlier at Durham Crown Court.
All three people in the car walked away with minor injuries, police said.