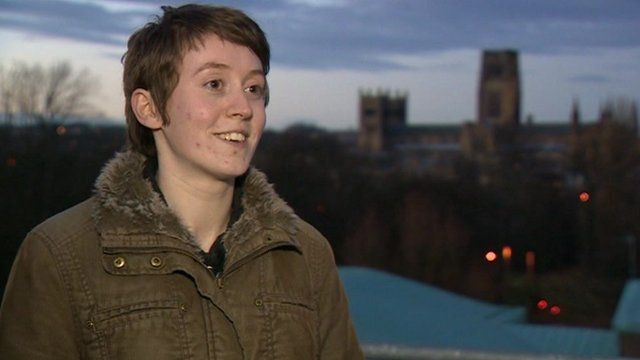 Video
Mars One project: Durham University student among hopefuls
A Durham University student has been named on a list of 100 candidates who are in with a chance of becoming the first humans to travel to Mars.
Hannah Earnshaw, 23, a PHD student in astronomy, is one of five British hopefuls who have been selected for the third round of the process.
More than 200,000 people originally applied to take part in the Mars One mission, which is backed by Dutch entrepreneur Bas Lansdorp.
The project plans to set up a permanent human settlement on the planet by 2024.
Go to next video: Aiming for one-way mission to Mars