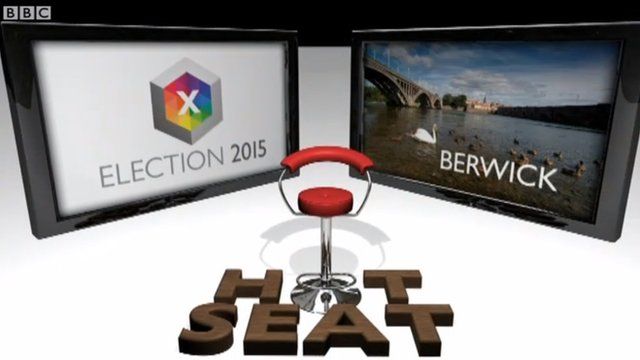 Video
Berwick MP candidates get a grilling in BBC Hot Seat
Four candidates vying to become the next MP for Berwick have been given a grilling by members of the public in a BBC Hot Seat.
Scott Dickinson from Labour, UKIP's Nigel Coghill-Marshall, Anne-Marie Trevelyan for the Conservatives, and Julie Porksen from the Liberal Democrats were quizzed on issues including the health service, dualling of the A1, and benefits cuts.
The Lib Dems won Berwick by a 2,690 majority in 2010.
Also standing in Berwick are Neil Humphrey for the English Democrats and Rachael Roberts for the Green Party. There will also be a special Hot Seat with Green candidates later in the campaign.