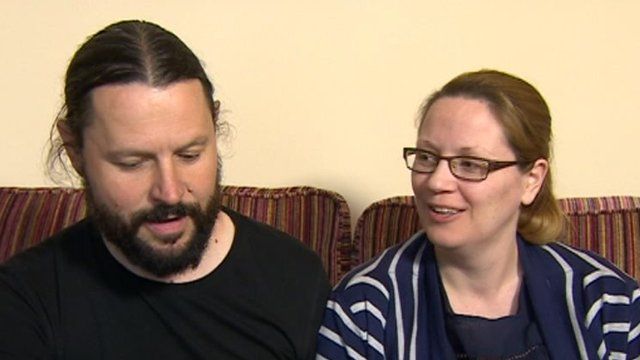 Video
Nepal quake man returns to pregnant wife in Sunderland
While he was caught up in the terrifying earthquake in Nepal, Grahame Jobes' wife Holly - seven months pregnant - could only wait for news at home in Sunderland.
Mr Jobes, who had been in Kathmandu for a friend's wedding, managed to let his family know he was unhurt, but had to sleep outside to avoid danger.
The couple and their three children have now been reunited after he was flown back to the UK on an aid flight carrying 120 people.
Go to next video: Britons return from Nepal ordeal