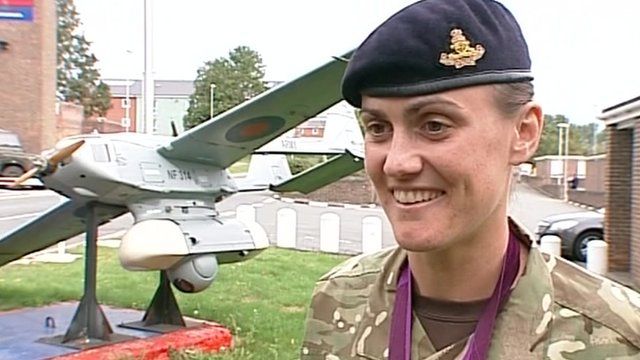 Video
Olympic rower Heather Stanning returns to army life
Olympic rower Heather Stanning may have been one of Team GB's golden girls at London 2012 but she is now back in khaki in Wiltshire.
The Yeovil-born gold medal winner is a captain in the Royal Artillery based at Larkhill Camp, but put her career on hold so she could train full time.
She now expects to serve in Afghanistan next year.
Stanning and rowing partner Helen Glover took gold in the women's pairs in July.