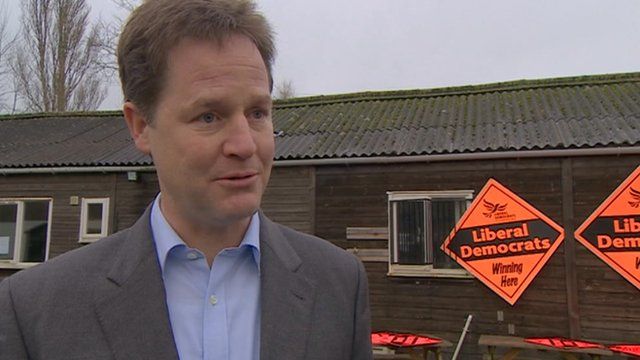 Video
Nick Clegg launches battle for Somerset council elections
The deputy prime minister visits Somerset to launch the Lib Dem campaign to win Somerset County Council from the Conservatives.
The Conservatives took power from the Liberal Democrats in 2009 for the first time in 16 years.
Voting is not until May - but Nick Clegg has already been meeting prospective candidates.
Laura Lyon reports.