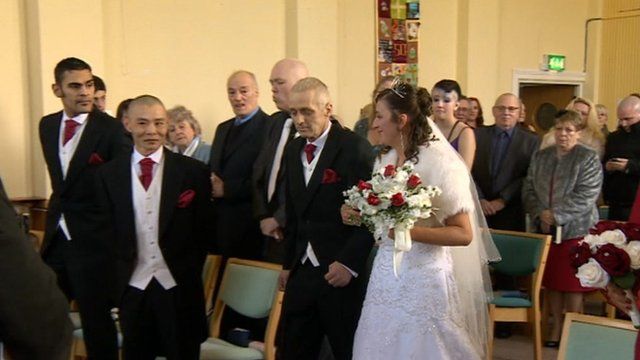 Video
Facebook friends speed up wedding for bride with terminally ill father
A bride who wanted her terminally ill father to walk her down the aisle made an appeal on Facebook for help so she could bring the ceremony forward.
Facebook friend Mark Morecombe said Hayley and Will Tsong's wedding was put together in just one month with everything including the dress and food being donated by the people of Swindon.
Reverend David Gray said he saw the appeal and offered to marry them at St Andrews Church.
Her father Gary Savory told BBC reporter Sally Challoner he was "over the moon" that he made it.