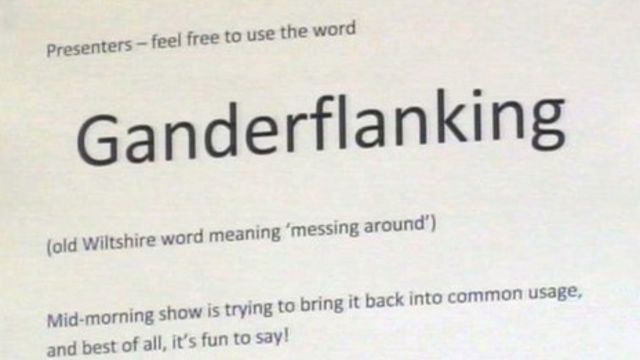 Video
Ganderflanking word campaign launched
A campaign has been launched to try to get the old English word Ganderflanking into the Oxford English Dictionary.
The term, meaning "aimless messing around" originates from Wiltshire, but is rarely used these days.
As the campaign has gathered momentum, the word was used in the House of Commons earlier by South Swindon MP, Robert Buckland.