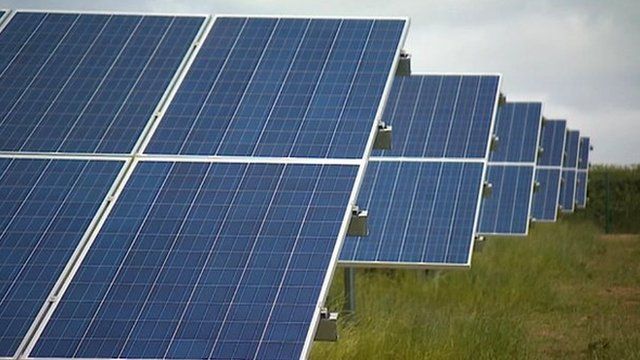 Video
Swindon set to give the go ahead for solar farms
Swindon is set to become the first place in the UK where solar farms might not need planning permission.
Swindon Borough Council will decide whether to relax planning rules to allow groups to suggest land where farms could be built.
The council would use Local Development Orders to allow solar and energy development in the area.
Such developments would not need a planning application if the designs protect local areas.
BBC reporter Paul Barltrop spoke to Conservative councillor Dale Heenan who is supporting the plans.