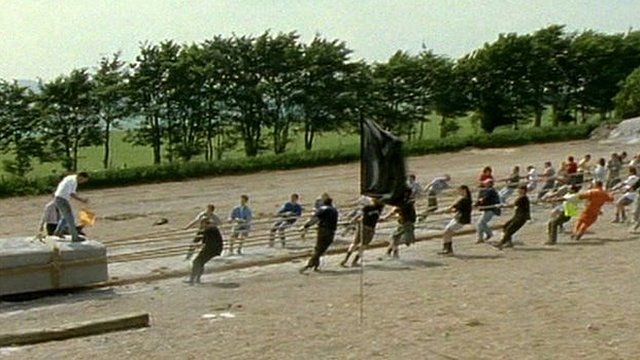 Video
Stonehenge experiment to be repeated
In 1996 a BBC TV programme aimed to find out how Stonehenge was built.
Replica stones made of concrete were used in an attempt to try to solve the mystery.
Since then the replicas have remained forgotten at an army base on Salisbury Plain.
They have now been rediscovered and the experiment is to be repeated next year.
In this short clip from the original programme, a team of volunteers successfully moved a huge stone.
Go to next video: Soldiers displayed at Stonehenge