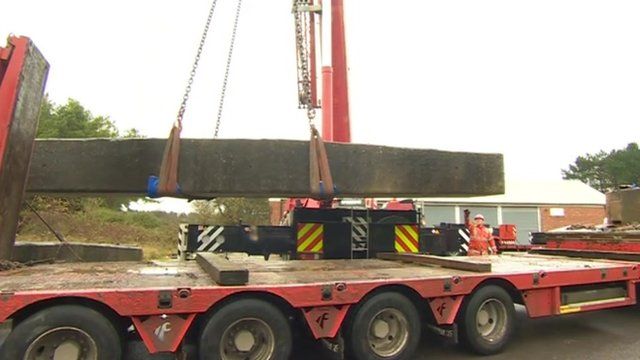 Video
Stonehenge replica found in Larkhill army car park
Replicas of the tallest stones at Stonehenge have been discovered on an army base 16 years after being made for a television documentary about the monument.
They were created for the programme Secrets of Lost Empires but have languished in the car park at Larkhill Army Base on Salisbury Plain ever since.
The three huge blocks were cast in concrete and weigh more than 90 tonnes. They were recognised by an archaeologist who worked on the original BBC documentary.
David Allard reports.