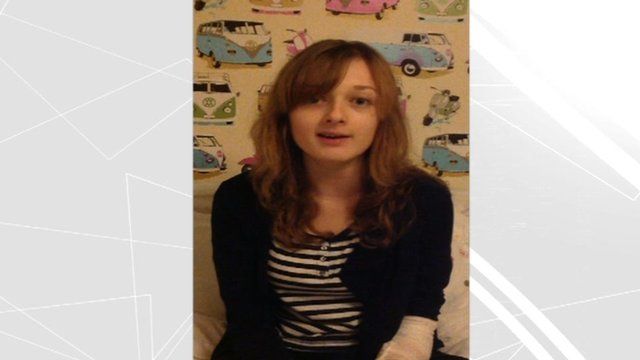 Video
Luckington's Rosie Dicks, 14, wins award for cancer video
A teenage girl from Wiltshire has won an award for her courage after making a video to let her school friends and teachers know she has cancer.
In the message Rosie Dicks, 14, from Luckington, near Malmesbury, explained why she would be absent from school and warned them she would lose her hair.
"I wanted to explain what was wrong to them but I was in hospital," she said.
The Malmesbury School pupil was diagnosed with Hodgkin lymphoma in October and is receiving chemotherapy.
Rosie was given the Little Star Award from Cancer Research UK which celebrates the courage of all children who confront cancer in their annual award.