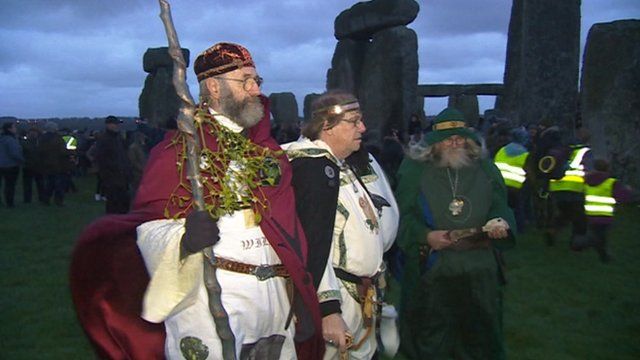 Video
Thousands gather for winter solstice
Thousands of people gathered at Stonehenge to witness the sunrise on the shortest day of the year, amid unseasonably mild weather.
Crowds headed to the prehistoric Wiltshire landmark to mark the winter solstice, which marks the point when the North Pole is tilted 23.5 degrees away from the sun.
This year's solstice was at 0449 GMT, and the sun rose over Stonehenge at 0804 GMT.
The BBC's Katy Austin reports.