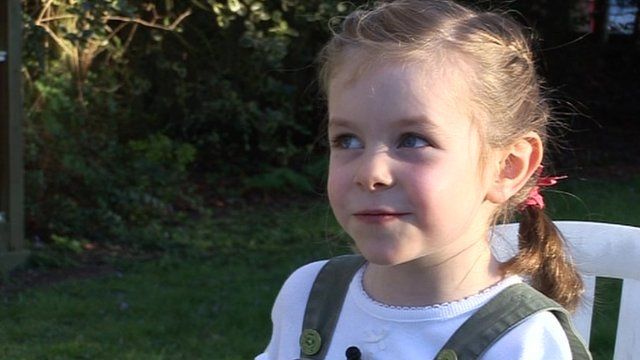 Video
Heart surgery girl Margaux Barker to meet Queen in York
A five-year-old girl who survived open heart surgery has been chosen to present flowers to The Queen when she visits York.
Margaux Barker, from York, was born with a hole in her heart and underwent surgery to repair it at Leeds General Infirmary two years ago.
The five-year-old will present a posy to The Queen when she distributes Maundy Money in the city on 5 April.