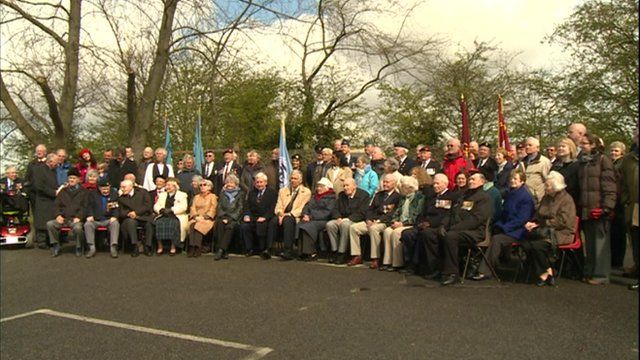 Video
Ceremony for WWII resistance members who helped servicemen
A ceremony to honour those who helped allied servicemen escape from occupied Europe has been held at a World War II museum in North Yorkshire.
Hundreds of soldiers and air crew relied on members of the resistance and the escape routes they created to return to the UK.
A memorial marking the sacrifice of resistance members who were tortured, executed, or died in concentration camps was unveiled at Eden Camp in Malton as part of the ceremony.