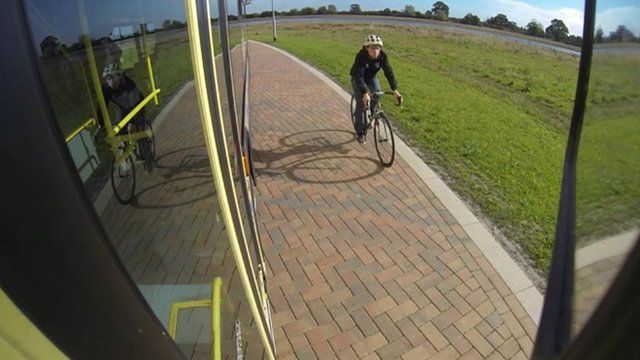 Video
Cycle Alert sensors aim to cut crashes in York
Buses in York are to be fitted with a device that lets bus drivers know if cyclists are close to their vehicles.
The Cycle Alert system involves a tag fitted to the bicycle or cyclist, sensors on the vehicle and a cab-mounted device to alert the driver.
It is being used on university transport first but could soon be expanded across the city.
More than 11,000 of York's 200,000 residents cycle to work, according to the 2011 Census.