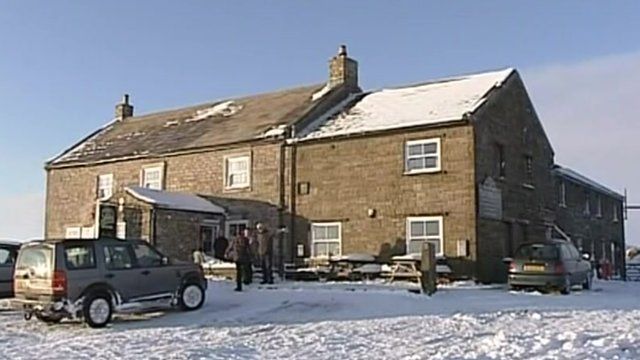 Video
Highest pub in UK buys snow plough
The highest pub in Britain has bought its own snow plough to stop customers being snowed in or out this winter.
The Tan Hill Inn, above Swaledale in North Yorkshire, stands 1,732ft (528m) above sea level.
Tracy Daly, the owner of the pub, said: "The last two winters have been really bad and we can lose a lot of money, so we decided to keep the roads open ourselves."
The pub has applied to North Yorkshire County Council for official permission to use the plough.
In March, the pub was cut off by severe snow drifts of up to eight inches (20 cm).