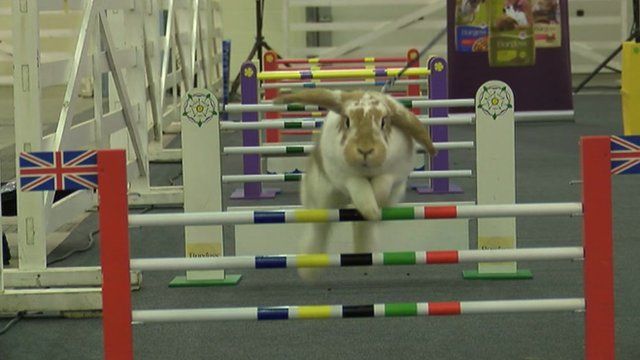 Video
Swedish showjumping rabbits at Great Yorkshire Showground
Showjumping rabbits have been flown in from Sweden to compete in the Small Animal Show at the Great Yorkshire Showground in Harrogate.
Some of the rabbits are less than 18 months old but have been in training since they were just three months.
Around 3,000 animals are expected to attend the event over the next two days.
Kate Bradbrook reports.