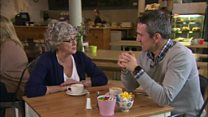 Video
Ask Look North: Can you legally swap your vote?
Vote swapping websites have been around since 2005, but what are the rules?
As part of a campaign to answer some of the most frequently asked general election questions, BBC Look North met two people who have made an agreement to swap their vote.
If you have any burning election-related questions, you can submit them here.
Go to next video: How many immigrants live in Yorkshire?