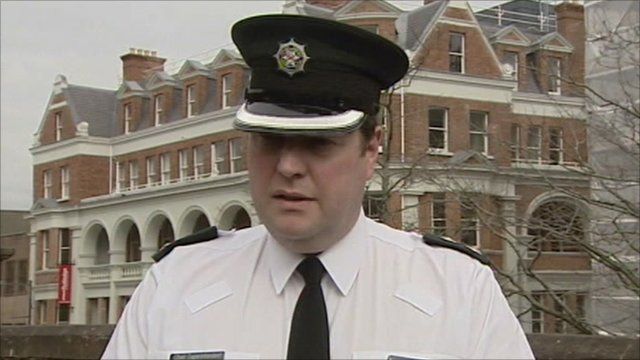 Video
Derry bomb 'could have killed' say police
The police in Northern Ireland have described a bomb at the centre of a security alert in Londonderry as a "substantial viable device".
Police suspect that the bomb was planted by dissident republicans. Dozens of elderly residents were moved from a sheltered housing development due to the alert.
Chief Superintendent Stephen Martin said that if the bomb had gone off, it could have killed passers-by.