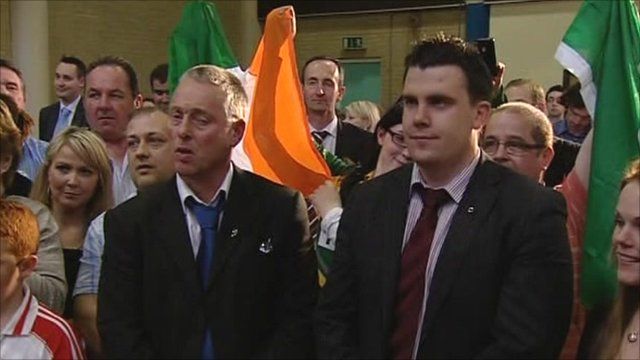 Video
Vote 2011: Celebrations and anger at NI Assembly result
The DUP and Sinn Fein have won the most seats in the Northern Ireland Assembly election with 38 and 29 respectively.
Mr Robinson said the results proved people wanted peace.
The Ulster Unionists won 16 seats, the SDLP 14, Alliance eight, Greens one and TUV one. David McClarty was the sole independent elected.
Mark Simpson reports.