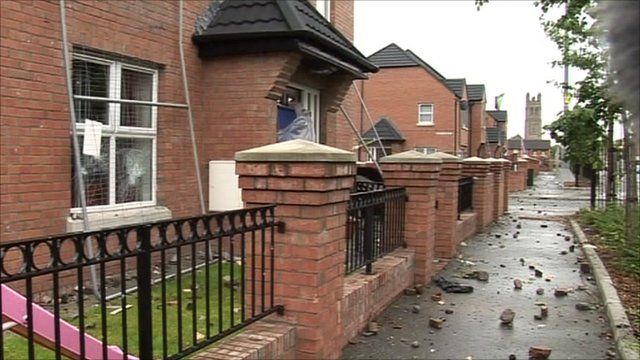 Video
Police say riot was 'orchestrated' by UVF
A senior police officer has described shots aimed at officers during rioting in east Belfast on Monday night as "attempted murder".
Violence erupted at a sectarian interface on the lower Newtownards Road and Mountpottinger Road around 2100 BST.
Chief Superintendent Alan McCrum said the trouble was "orchestrated" by the loyalist paramilitary group, the UVF.
Two men are being treated in hospital for gun shot wounds.
In all 11 shots were fired - six from the nationalist side and five from loyalists. Mark Simpson reports.