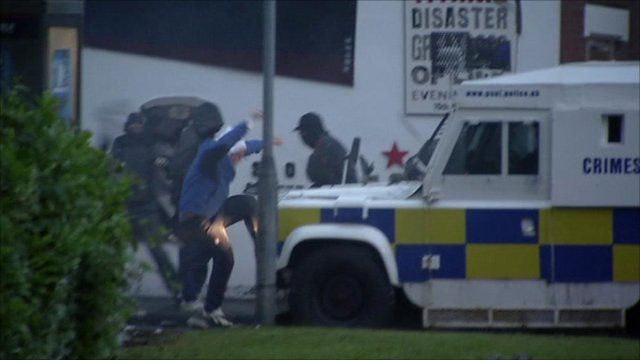 Video
Belfast police attacked in second night of violence
Petrol bombs, missiles and fireworks have been thrown at police vehicles in a second evening of violence in east Belfast.
Monday night's sectarian clashes have been described as the most serious in the Short Strand area for a decade.
Police say members of the Ulster Volunteer Force started the rioting.
Julie McCullough reports